Your box seat in the Dolomites looking onto the Geisler
Farm holiday in Villnöss – South Tyrol
"Days spent in the mountains are my favourite days" – is that your motto too? Great, then Villnösstal is the right place for you. Our farm Oberkantiol in St. Magdalena gives you a front row seat with uninterrupted views of the unique Geisler mountain range – this is pure mountain cinematics! Arrive, relax and enjoy complete tranquillity, amidst the enchanting nature of the Dolomites. Our farm is located at the head of the valley of Villnöss, 1,380 m above sea level and about 2 km from the town centre. Park your car safely and set off on hikes to the Villnösser Almen directly from the farm. Enjoy some me time and gather some lasting impressions at the daily active and wellness program in the Dolomites.
You couldn't wish for more on a farm holiday in Villnöss!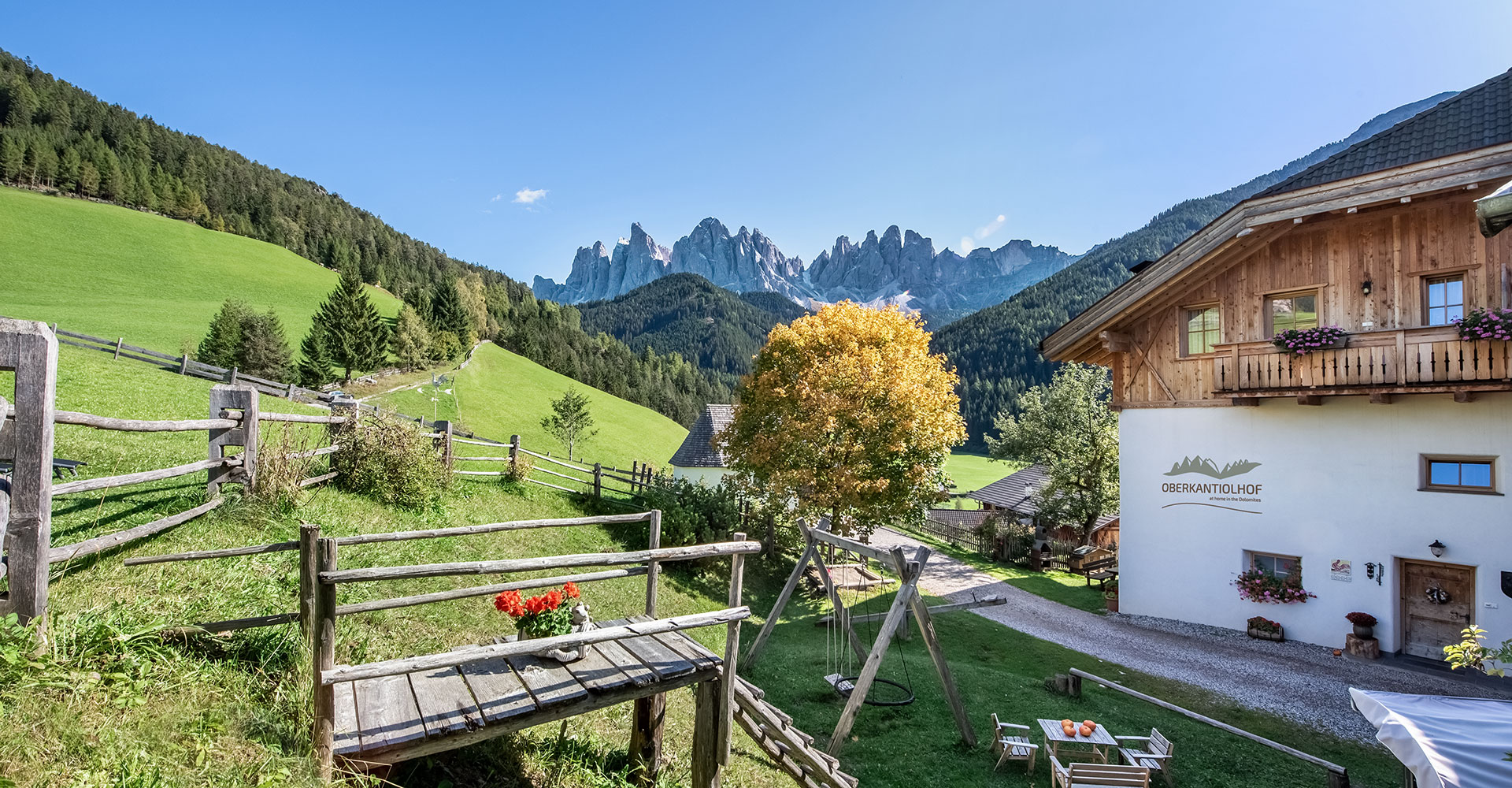 Your farm holiday in the Villnöss Valley

Impressions of the farm Oberkantiol in Villnöss

Oberkantiolhof – Feel at home in the Dolomites
4 good reasons to have a farm holiday in Villnöss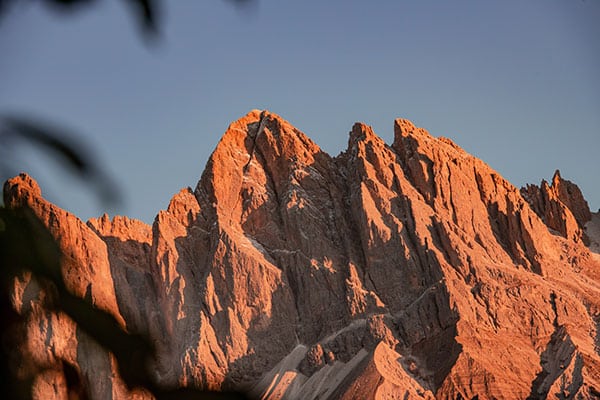 UNESCO World Heritage Site - our unique location next to the Geisler peaks ensures you have an unforgettable holiday experience.
That homely feeling – cosy living thanks to lots of wood, comfort and perfect places to enjoy a cuddle in your holiday home.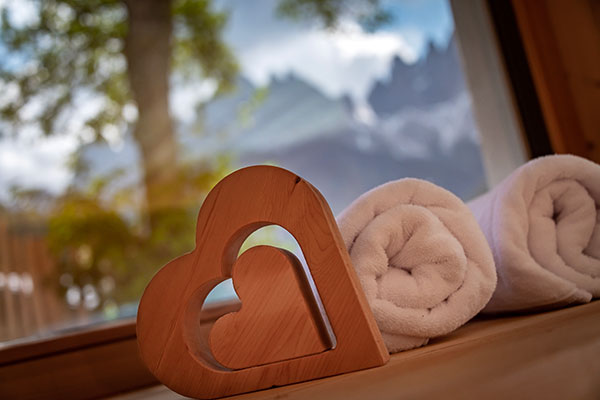 Feel reborn – we really help you to unwind in our panoramic sauna with relaxation room and mountain view.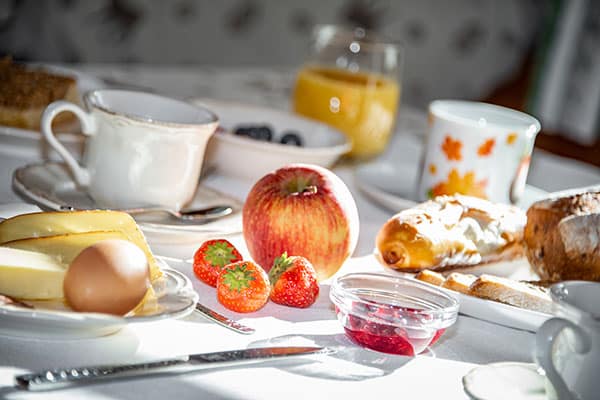 Freshly served - what would your perfect holiday day be without our hearty farmer's breakfast with many farm delicacies.


A farm with a long tradition...
We are the Obexer family, your hosts in Villnöss. Richard is a dedicated farmer, so spends most of his time working on the farm. His wife Zuzana is passionate about looking after the guests and making them feel welcome with her usual warm touch. And by the way, you must try the homemade cakes and jams at breakfast. Nadia, Vanessa and Lea are the youngest family members and are happy to help on the farm when they have time. Grandma Anna and Grandpa Luis also live on our farm that spans three generations. Their help is something we can always count on. Come to South Tyrol and get to know us and our hospitality.